(S05E012) Previous Episode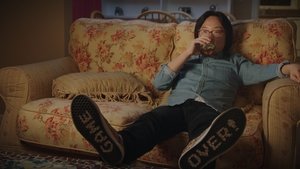 Aired On 2018-07-17
Robert E. Lee's estate becomes a burial ground for Union soldiers, a gang of counterfeiters attempt to kidnap Abraham Lincoln's body, and an embalmed bandit makes his way around the country.
Next Episode (S05E013)
Airs On 2018-07-24
A victim of the Salem witch trials curses the town, one woman changes the way people celebrate Halloween, and Vlad the Impaler inspires the classic horror story Dracula.
Historical reenactments from A-list talent as told by inebriated storytellers. A unique take on the familiar and less familiar people and events from America's great past as great moments in history are retold with unforgettable results.
Writing:
Derek Waters
Jeremy Konner
Stars: