(S030E013) Previous Episode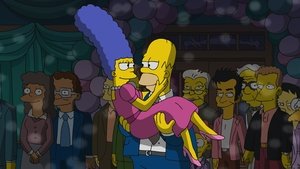 Aired On 2019-02-10
Homer angers Marge by binging their favorite show without her, and has to pick up a new skill in order to make amends. Meanwhile, Bart prepares to compete in "Krusty's Holiday Trample".
Next Episode (S030E014)
Airs On 2019-02-17
Krusty reveals the untold story of his past in his movie "The Sands of Space". While working as personal assistants on the movie, Bart and Lisa learn about the early years of their parents' relationship.
Set in Springfield, the average American town, the show focuses on the antics and everyday adventures of the Simpson family; Homer, Marge, Bart, Lisa and Maggie, as well as a virtual cast of thousands. Since the beginning, the series has been a pop culture icon, attracting hundreds of celebrities to guest star. The show has also made name for itself in its fearless satirical take on politics, media and American life in general.